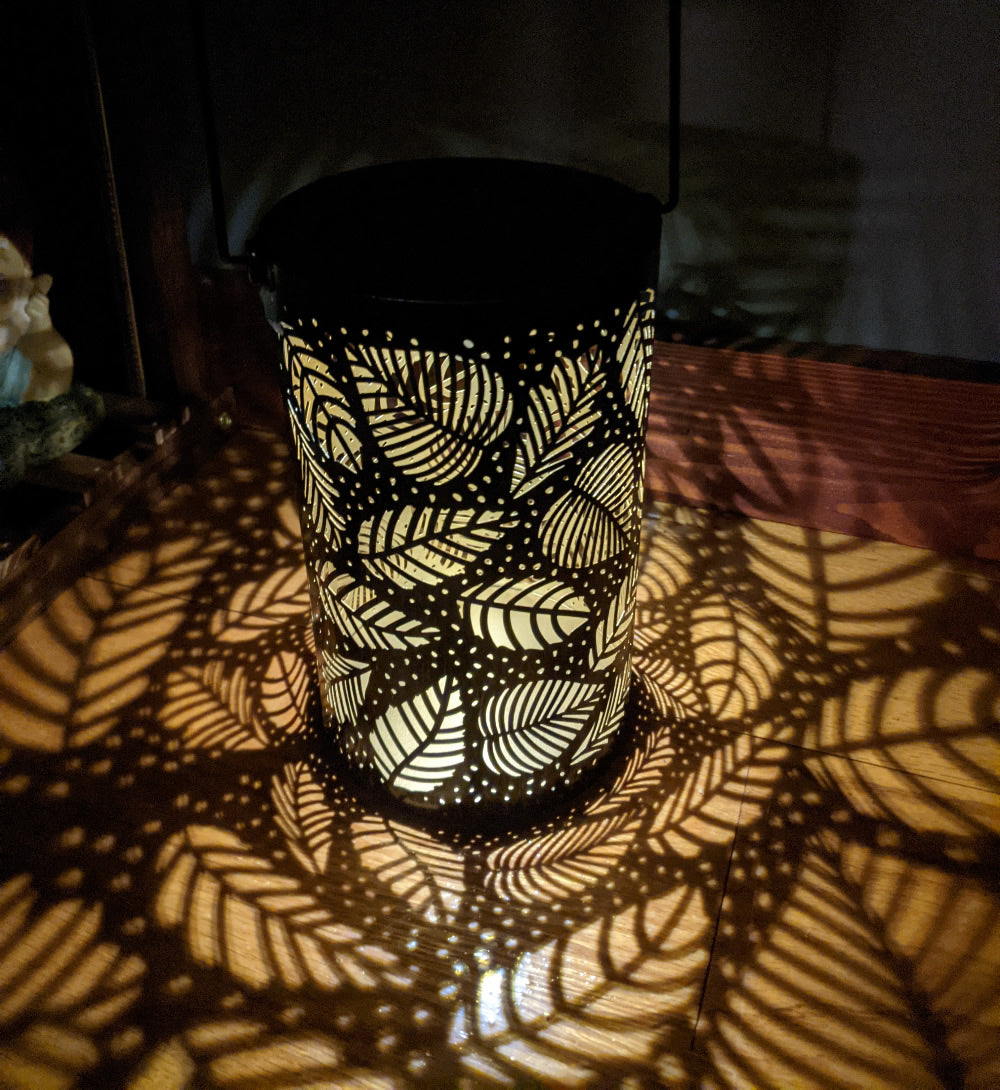 This maple leaf solar lantern comes fully assembled and ready to go.

The bail is a little loose, but I was taking it off for use on a table top. I put the lantern out in the sun and came back in the evening for the show. Darkness. Looked for a switch but could not see anything.

Finally, searched the questions and found that you have to ease the solar device out of the metal lantern and turn on the switch on the bottom of the small solar assembly. Voila, beautiful tree leaf

patterns on my deck every night. A tiny scrap of paper with instructions to turn the lantern on would be very helpful.
shop now:https://www.ustakeme.com/collections/outdoor-solar-lights/products/holiday-party-solar-lantern-lights-outdoor-garden-leaf-pattern-light