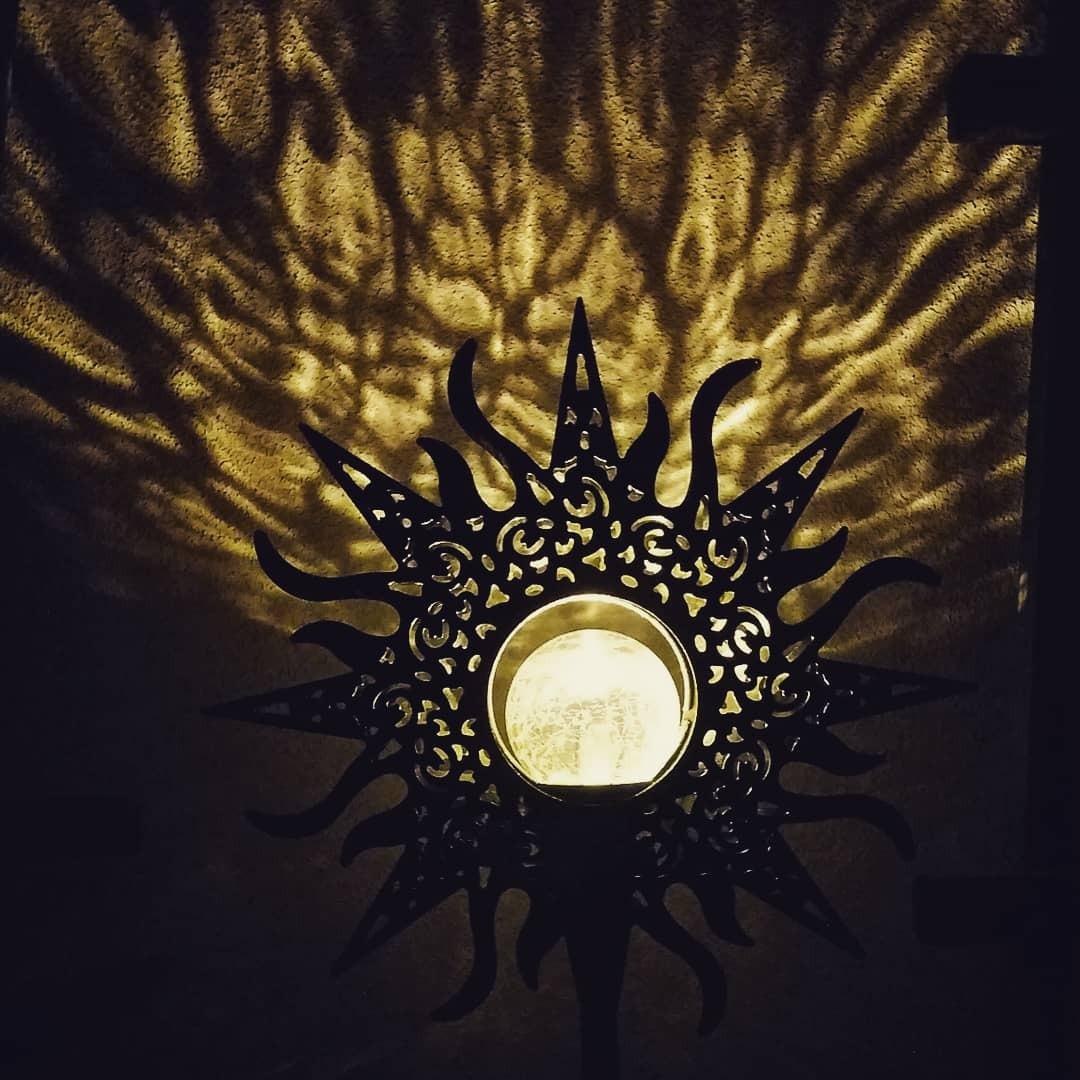 The quality was fantastic,I use them to accent my garden.
I'd purchased the (Sun and the Moon)
I love these garden lights. They are very boho and I couldn't find anything like them. I bought a set for my friends and one fir myself. I wish they'd make more designs along the same line.