Solar Wind Chimes with Changing Color Fairy Lights for Outside Garden, Patio, Balcony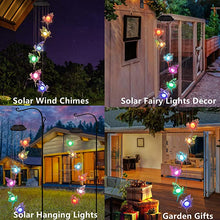 Solar Wind Chimes with Changing Color Fairy Lights for Outside Garden, Patio, Balcony
This color-changing angel solar wind chime is the perfect gift both beautiful and functional.
Package Including: 1 x Solar Wind Chime
Size:‎about 23.6 x 4.7 x 4.7 inches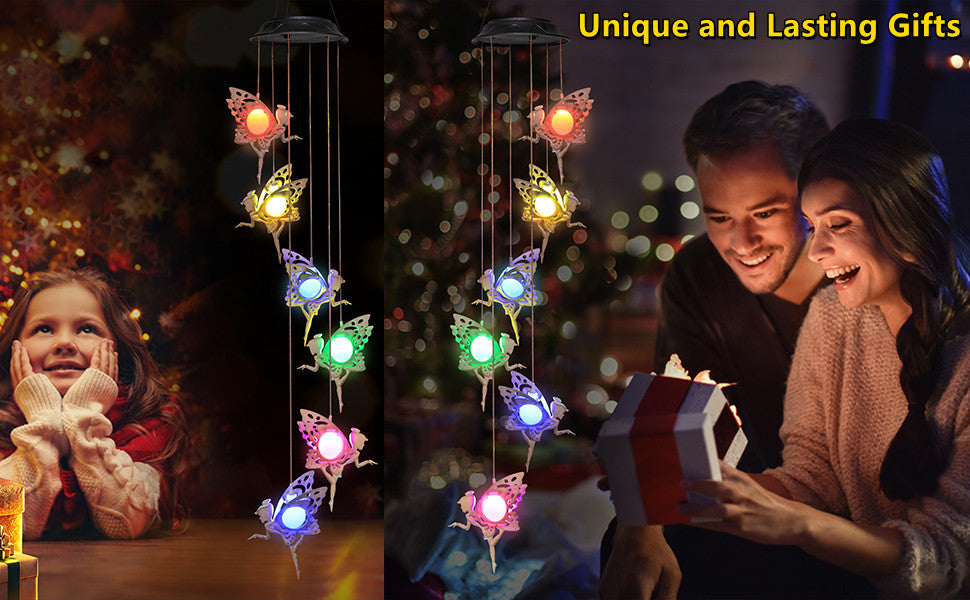 The chime's changing colors, and magical lighting create a peaceful ambiance, making it the perfect addition to any garden, balcony or patio ;
Perfect Mother's Day gift for any mom who loves spending time in her garden;
Show your mom how much you care with this beautiful and meaningful color-changing angel solar wind chime;
Surprise your mom with a truly unique and special Mother's Day gift - a color-changing angel solar wind chime. This beautiful chime provides changing colors, and magical lighting, reminding her of your love and appreciation every time she sees it.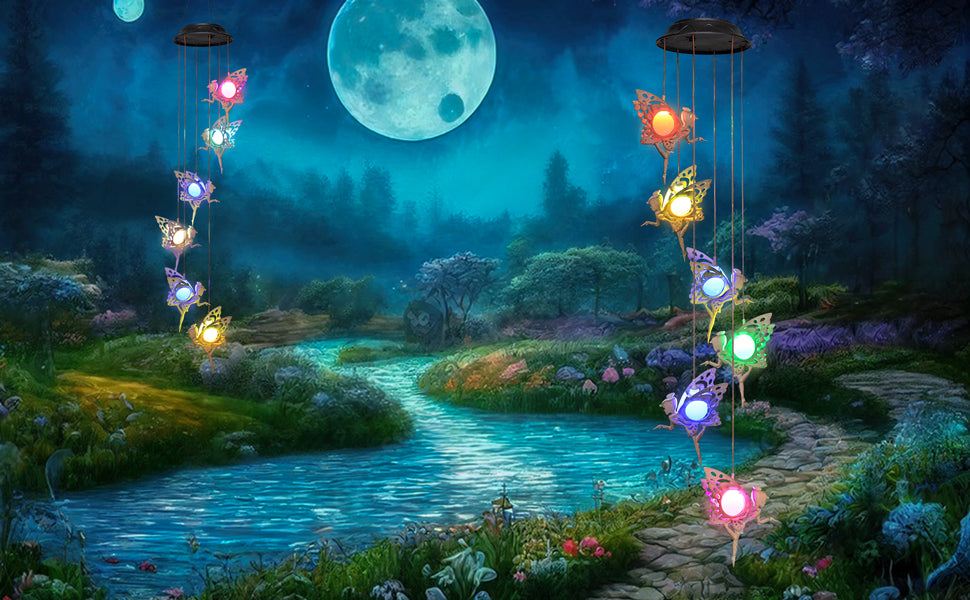 Add a touch of enchantment to your outdoor space with these beautiful outdoor fairy lights. With their delicate and magical glow, they're perfect for creating a dreamy and romantic atmosphere;

Illuminate your garden or patio with these stunning outdoor fairy lights. With their versatile design, you can use them to highlight trees, shrubs, or other garden features;

These outdoor fairy lights are the perfect way to add a warm and cozy atmosphere to any outdoor gathering. Whether you're hosting a party or enjoying a quiet evening outside, these lights are a must-have.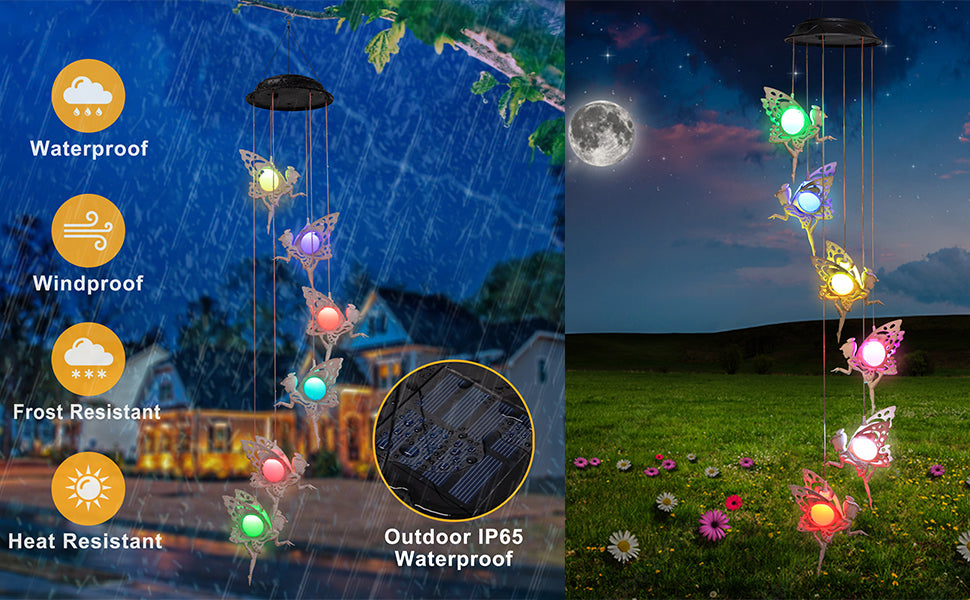 They're easy to hang in tree, roof, window, balcony porch garden and provide a magical ambiance with their warm light;

Their graceful design features intricately crafted that dance in the breeze, while their soft light adds a peaceful and calming atmosphere to any space.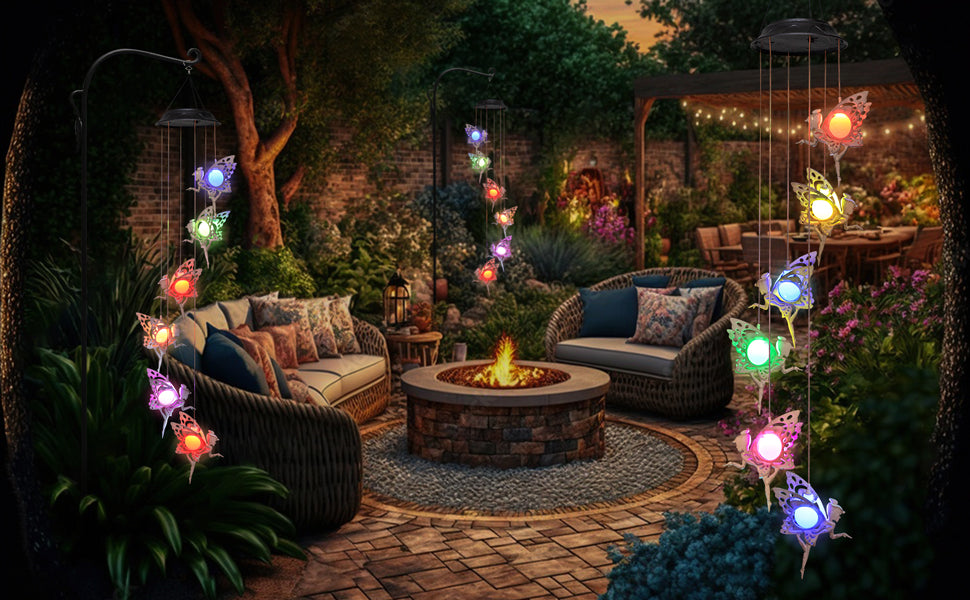 Add a touch of elegance to your home garden decoration.
Follow fb page for more garden ideas