Beautiful Fairy Angel Solar Garden Lights,Outdoor Waterproof Decorative Lights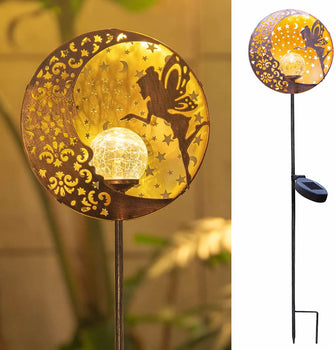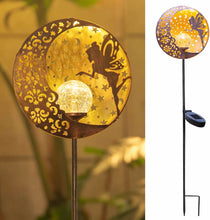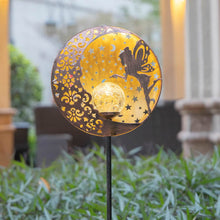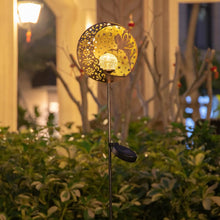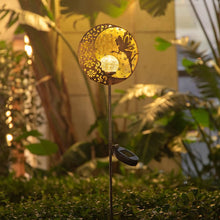 Beautiful Fairy Angel Solar Garden Lights,Outdoor Waterproof Decorative Lights
look at the beautiful angel solar light, and think about the beautiful life. Your heart is peaceful and happy!
size:‎7.67 x 2.75 x 39.76 inches
Solar Lights Outdoor Garden Decorative
Inspired by Fairy Tales, an angel with butterfly wings lives in the stars, admires the beautiful starry sky at night. The romantic fairy light creates a dreamy fairy-tale ambiance. Let your garden, courtyard and flower bush become a dream kingdom.
A Warm and Meaningful Garden Solar Lights Angel Gifts
Fun and magical garden decor light is unique in the world and it is not only a solar light but also a garden art. Decorative solar lights creating a perfect summer ambiance on your garden. Accompany you through every night. Ideal for decorating your patio, lawn, yard, flower bed, pathway, courtyard.

Garden light powered by solar energy, the solar lights automatically turn the lights on at dusk and off at dawn.

When you receive the garden stake lights, please turn the switch on then you can cover the solar panel by hand to check whether it is open.

Solar garden stakes handcrafted from durable metal materials with gorgeous metallic multi-colorful finishing painted by hand, which makes it more realistic. Interesting details make a wonderful addition to the home and garden.

Looking for a perfect garden gift for a good friend on their birthday or the holidays? This specially garden angel stake is perfect for anyone who enjoys decorating the outdoors with exquisite farmhouse decor.
Tips:
1. Mainly made for decoration, not for illumination.
2. Make sure the solar light is turned on before charging. (you can cover the solar panel by hand to check whether it is open)
3. The solar light needs to be charged in direct sunlight for 6-8 hours.
4. Do not put the outdoor light near strong lighting source, which may cause the solar lights outdoor garden to turns off even if night falls.
5. Charging efficiency depends on the geographical location, weather conditions and seasonal light availability. Insufficient sunlight or time to charge may obviously effect the working time and status of the solar garden light.
Follow fb page for more garden ideas