Creative Candlestick Solar Candle Lamp Outdoor Tent hanging lights Pastoral Lighting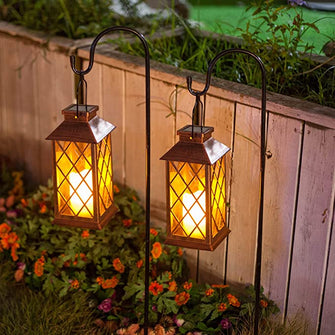 Creative Candlestick Solar Candle Lamp Outdoor Tent hanging lights Pastoral Lighting
By From Walmart
Retro Candlestick Lantern Rainproof Solar Light For Walkway,Yard,Lawn,Patio,Garden Landscape Lighting,Scene Lighting Party Decoration

Package Including: 2 x Solar Lantern Lights
Size:‎about 4.1 x 4.1 x 8.7 inches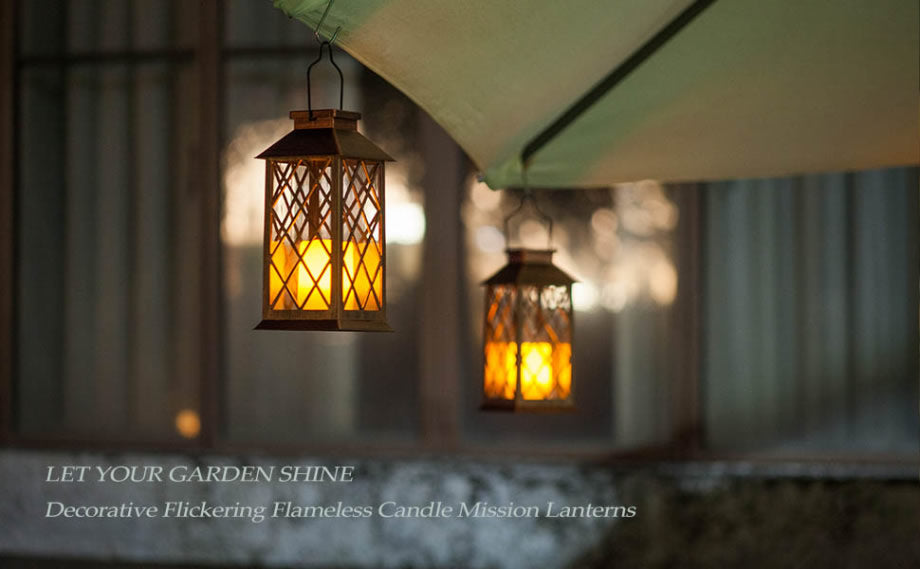 Retro-style candlestick-like solar light, using electronic candle lights, no need to charge, it can be charged under the sun, windproof and rainproof, can be used to hang lights in outdoor tourist tents.solar lights can be placed flat, can be hung for decoration,a warm home at night. outdoor lanterns are good idea.
This candlestick lantern solar garden lantern is idea for decorating in any season in many places: your table, pathway,lawn, courtyard or Outdoor.Design with warm white LED, illuminates table and outdoor .

Simply press the switch to on position, easy installation, No wiring required.Safe for indoor or outdoor use.For brighter,longer lasting light at night,please place in ares that receive full sun during the day to allow for maximum charging time.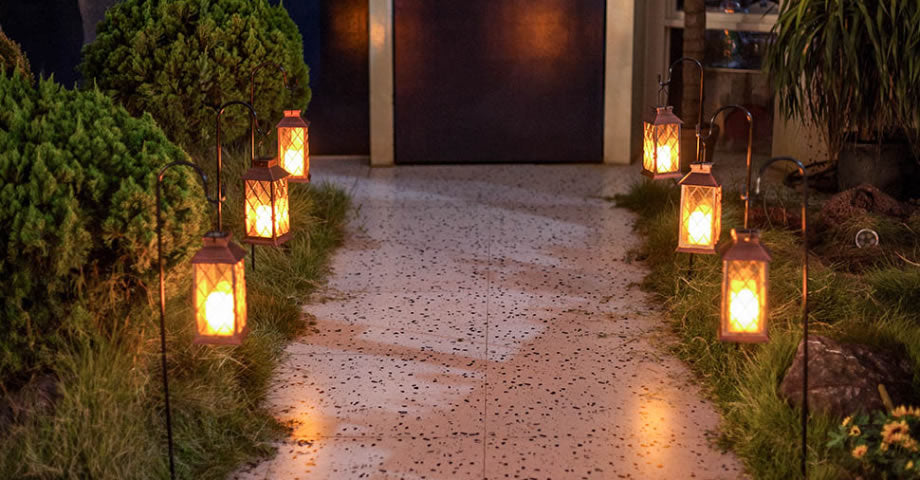 PLEASE NOTE:
Make sure the button is in the "ON" position before charge it on the sun.If the button in the "on" position,keeping the solar panel in the darkness,then the lights will light up
This solar lights need to be charged in full and direct sunlight for 6-8 hours

Feature:
Keeping away from the street lights and other bright luminant
Super easy to put together and put in the ground;
Make a beautiful pattern on the ground;
Package Including: 2 x Solar Lantern Lights
Dimensions:‎about 4.1 x 4.1 x 8.7 inches
Solar panel:2V 80mA.
Battery:NiMH AA600mah rechargeable batteries
Material:Glass,Plastic
Powered Source: solar powered
Working Time: about 6~8 hours
Retro Candlestick Lantern Rainproof Solar Light For Walkway,Yard,Lawn,Patio,Garden Landscape Lighting,Scene Lighting Party Decoration
| | |
| --- | --- |
| Type: | |
| Vendor: | |
| SKU: | TKDLF2003 |
| Weight: | 1.6 lb |
Follow fb page for more garden ideas