Takeme Garden Courtyard Flame Flickering Solar Light, Romantic Candlelight Good Idea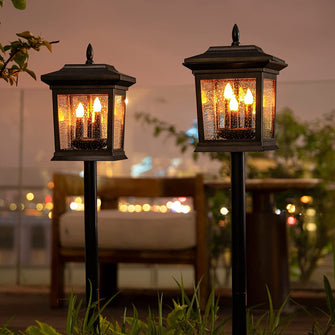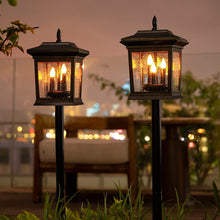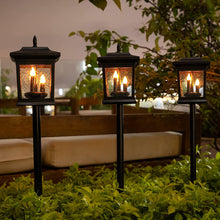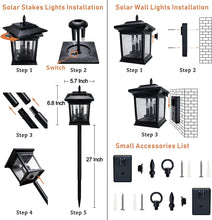 Takeme Garden Courtyard Flame Flickering Solar Light, Romantic Candlelight Good Idea
3 in 1 Flickering Candle Solar Lights,Rainproof design,Add romance to your outdoor space,For Garden ,Yard, Lawn, Patio, Pathway, Wall Decoration
Package Including: 2 x Lantern Solar Lights
Size: about 6.8 x 5.7 x 34.8 inches
Solar Candles Lanterns Lights, a great choice for your Patio, Garden,Yard. Perfect for Garden Decor to create a unimaginable and relaxed atmosphere.
Build-in rechargeable battery, Lamp can bright 8-10 hours in the night when solar panel charge 5 hours full sun exposure in the daytime.
LED light with sensitive light sensor, function only bright in the dark environment and auto sleep when the environment is bright.
The integrated solar panel converts sunlight into energy, which is automatically stored in the integrated battery.
 3 mounting methods: (1) hang it on a tree or hook create a pleasant ambiance (2) be inserted into a pathway to decorate your beautiful garden (3) Mount to the wall to add brilliance to the wall.
Follow fb page for more garden ideas