Volcano Burning Scenes Solar Lights,Desktop Decorative Lights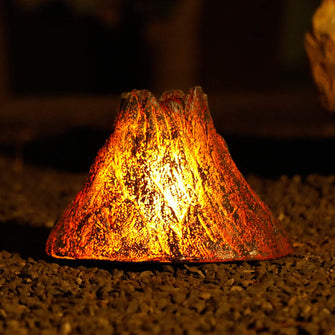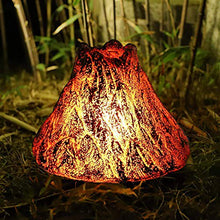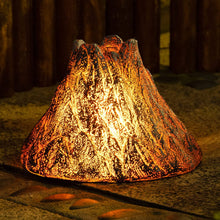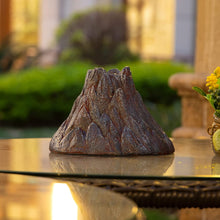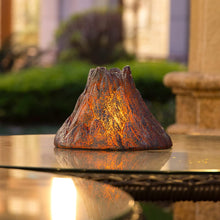 Volcano Burning Scenes Solar Lights,Desktop Decorative Lights
Flame mode with realistic flickering flame creating a perfect ambiance,Suitable for outdoor in the garden, candle light dinner is also a good choice
Size:‎‎8.27 x 7.28 x 5.71 inches
Unique Solar Volcano Light and Crafts
This solar volcano light is unique in the world and it is not only a solar light but also a unique craft. Because the black coating of the solar light are all painted by the workers manually. Each light is unique. We hope this unique solar flickering flame light will warm you up. Accompany you through every night. This is definitely the special outdoor gift for your friend.

Flickering solar lights outdoor is a chic, sustainable and beautiful way of lighting
Flame mode with realistic flickering flame creating a perfect summer ambiance on your garden. Ideal for decorating your patio, lawn, yard, balcony, table and all other outdoor (and indoor) place.

Solar lantern powered by solar energy, the solar lights automatically turn the lights on at dusk and off at dawn.

When you receive garden lights solar powered, please press the switch then you can cover the solar panel by hand to check whether it is open.

Tips:
1. Make sure the light is turned on before charging.
2. Mainly made for decoration, not for illumination.
3. The solar light needs to be charged in direct sunlight for 6-8 hours.
4. Do not put the outdoor lights near strong lighting source, which may cause the light to turns off even if night falls.
5. Charging efficiency depends on the geographical location, weather conditions and seasonal light availability. Insufficient sunlight or time to charge may obviously effect the working time and status of the solar lantern.
Follow fb page for more garden ideas